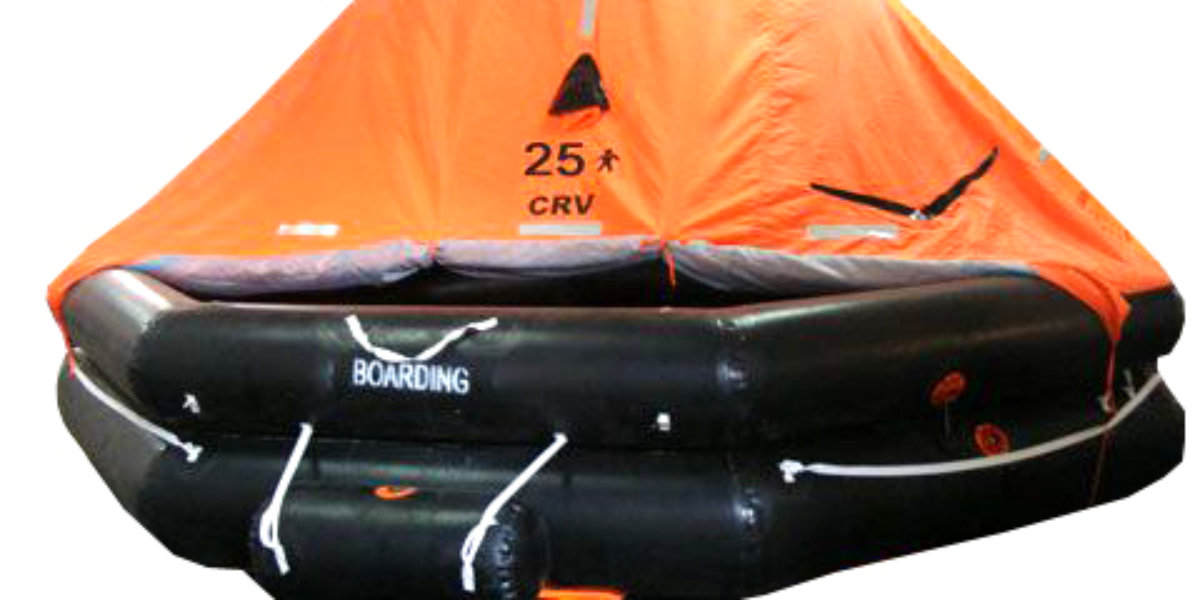 CRV SOLAS 25-PERSON LIFE RAFT
CHARACTERISTICS: Suitable for any type of professional and commercial vessels. CRV life rafts are manufactured with the latest innovation in design, safety, and quality.
CERTIFICATES: CRV life rafts are SOLAS-MED approved by the Germanischer Lloyd Luxembour Certifications.
EMERGENCY PACKAGE: CRV life rafts contain SOLAS A or SOLAS B emergency package in compliance with the International Convention for the Safety of Life at Sea- SOLAS 74 and its amendments III/21.1, III/31.1, and III/34.
CONTAINER: cylindrical shape.
BRACKETS AND COMPLEMENTARY ELEMENTS: Tridente provides stainless steel brackets for CRV-F life rafts, hydrostatic release units, lashing straps, shackles, etc.